Links to Important Events
The Ambassadors will sponsor another CPR class on March 20, 2017. Watch Newstime and this site for more information as it becomes available.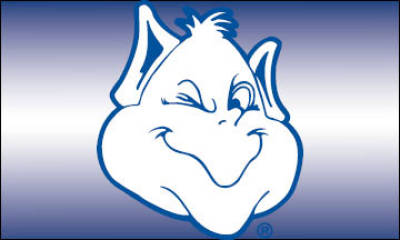 Ambassadors 2017/2018 College Scholarships

The Ambassadors of Lake Saint Louis again will award college scholarships to two deserving high school seniors who live within the city limits of Lake Saint Louis and plan to attend an accredited two or four-year college/university in the state of Missouri during the 2017/2018 academic year. Each Ambassador scholarship will be $1250 for use during the first year of college. Selection criteria, in addition to being a college-bound senior from Lake Saint Louis, include the applicant's academic standing, financial need, community service record, and extracurricular activities. Wentzville High School students should obtain further instructions and application forms from their academic counselor. Other area senior students may obtain these materials from a WHS counselor or directly from the Ambassadors' website or by contacting the club (www.lslambassadors.com). The application deadline for this scholarship is Friday, March 10, 2017.
Click

here
to view and download application instructions and forms.
Update from Mayor Kathy Schweikart


On Friday 2/17, Lake St. Louis Mayor Kathy Schweikert gave the Ambassadors an update on the state of the city. Progress continues across all areas. New business are moving in, new neighborhoods are being built, and the resulting sales tax income is up roughly $600,000 in the past 3 years. Look for city road improvments to continue this year.. For specifics, look on the city website www.lakesaintlouis.com. The Ambassadors meet every Friday at 7 AM and invite anyone interested in our group to attend as a guest.


---

Lake St. Louise

About the Ambassadors

The Ambassadors of Lake Saint Louis is a community service organization that truly cares about the City of Lake Saint Louis and its people. Our not-for-profit club is dedicated to promoting civic, cultural, and educational growth of our city; and we strive to make it a better place to live, work, and play. Membership is open to all individuals who want to see Lake Saint Louis prosper, want to learn more about our community, and want to stay in the mainstream of local happenings. The Ambassadors meet every Friday morning from 7 to 8 a.m. at the Community Association Clubhouse. Please join us for breakfast and a pertinent presentation on a topic of community interest. To support the club's activities, quarterly dues of $75 are received. The Ambassadors take part in numerous activities designed to provide support for community organizations and local charities. Many of these activities are described on other pages of our website. If you care about Lake Saint Louis, you need to be an Ambassador!


Interested in Joining?

It is easy to join our club. Contact a club officer or one of our members to learn more about the club, or just show up for a Friday morning meeting at the Lake Saint Louis Community Association Clubhouse at 7 am. Breakfast is catered by Bob Evans Restaurant. A schedule of speakers at our Friday morning meetings can be found on the right.


---


FUTURE SPEAKERS
Feb 24 Debbie Baumel
Mar 3 Derek Koestel - City of Lake St. Louis VMP Roundabout
Mar 10 Janet Quinn Senior Helpers
Mar 17 Lynne Dacey, O'Fallon Senior Center
Mar 24 ***OPEN
Mar 31 Chief Michael Force, City of Lake St. Louis
Apr 7 ***OPEN
Apr 14 Good Friday Program

​
*** To review past speaker presentations, click the 'Speakers' tab above.


Links to Other Community Sites